At the 2018 Intuit Quickbooks Connect conference, Twenty One Toys founder, Ilana Ben-Ari, was a featured speaker and "sat on a panel championing the growth of Small and Medium Enterprises." While she was there, she was interviewed by Max Greenwood of Techvibes for the article "Failure and Empathy Becomes Innovation at Twenty One Toys."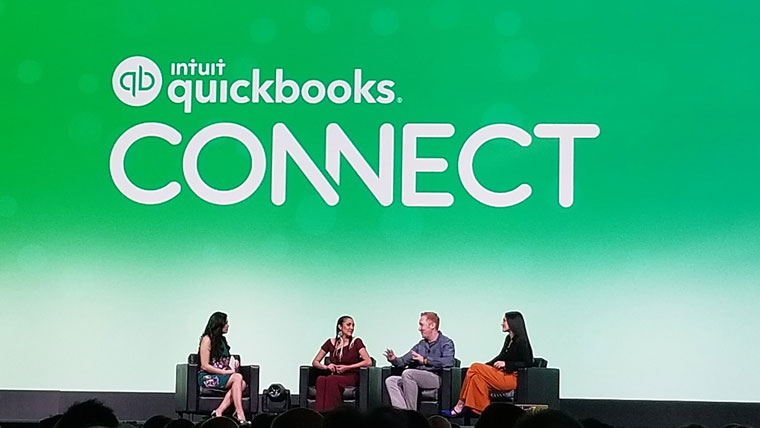 "Innovation from a new Perspective"
Living in a world where, Techvibes writer Max Greenwood points out, the phrase "there's an app for that" ceases to be a joke because there actually is an app for everything, many are surprised to find out that Toronto startup, Twenty One Toys, is taking a different approach.
"Twenty One Toys is not a tech company, or at least not a traditional one," says Greenwood in his spotlight of our company, toys, and founder, Ilana Ben-Ari, in Techvibes. Despite the focus on a tactile experience with wooden toys, Greenwood draws the often-overlooked parallels between a more stereotypical tech startup and how Twenty One Toys is innovating.
"The Empathy Toy is innovation from a new perspective. It uses a medium that is essentially long-forgotten to teach skills that stop being a focus beyond grade school." In the same way that a tech startup would seek to "disrupt an entrenched ideal," Twenty One Toys is taking the idea of using toys to learn skills and liberating it from being relegated to just kindergarten, empowering all ages to learn from play at all stages of work and schooling. Aside from mirroring the "rigorous QA and UI testing process" from tech in designing the toy, Greenwood also notes our founder's realization that the Empathy Toy had applications beyond the original audience for the toy, visually-impaired students and their sighted classmates, as an example of the classic tech "pivot from one idea to another."
"All of the tech buzzwords are there, but [with the Empathy Toy,] the end product was miles away from a video game or educational app."
"An app for that?"
With all that said, when our founder still hears questions of "but why not an app?" she's steadfast in her appreciation of the tactile experience the toys enable. Ben-Ari maintains, "I'm in the startup space, and there's an emphasis on 'make it an app' and become a billion-dollar company with three employees. But at the end of the day, the physical and tangible is so important, and to dismiss that entirely, we lose a lot of that literal connection we make.
"The foundational skills are foundational for a reason," says Ben-Ari. "Tech is always changing, but it's about understanding the complexities of creative problem solving, and learning to learn. Those are skills that we shouldn't just learn young, but should keep practicing."
Even without the more traditional trappings of innovation, TIME magazine still recognized the Empathy Toy as a "technology shaping classrooms of the future." It's no wonder that leaders in technology, who are realizing the value of empathy and failure, are starting to play with the Empathy Toy and Failure Toy – companies "including every major bank in Canada," law firms, and insurance companies.
Read the spotlight on Techvibes here →