Put more play into your workshops
Get your clients talking (and laughing) about empathy, communication, problem-solving, and more with the Empathy Toy Facilitator's Kit.
LEARN MORE
This is like nothing you've used before…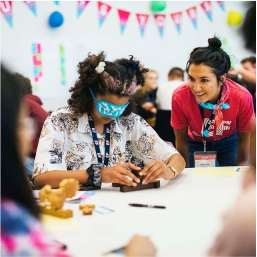 Versatile
Explore a wide range of topics, including change management, diversity and inclusion, leadership, and user experience to name a few!
Unique
Creative, engaging, and sure to keep clients coming back for more, this kit allows you to stand out in a sea of facilitators.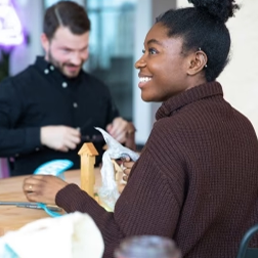 Fun
A hands-on, interactive tool for facilitating learning. This kit makes learning soft skills fun, easy and enjoyable.
Introducing the Empathy Toy® Facilitator's Kit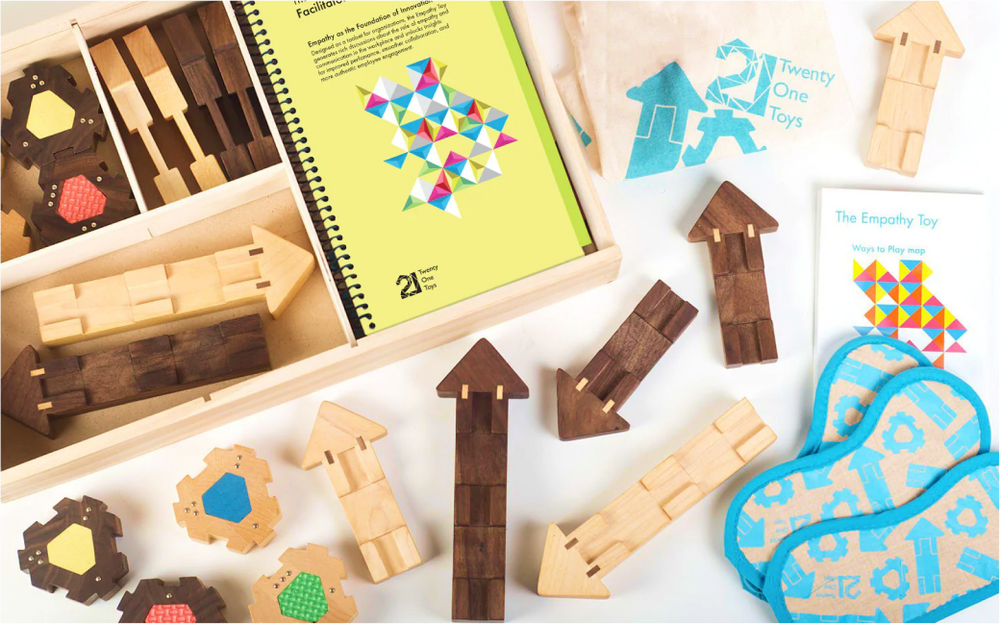 Get ready to upgrade your toolbox with everything you need to deliver impactful workshops that help strengthen teams, illustrate company values, and foster authentic employee engagement.
| | |
| --- | --- |
| | 1 Facilitator's Guidebook |
| | 52+ game scenarios |
| | 2 Toy Sets (20 pieces) |

| | |
| --- | --- |
| | A "Ways to Play" map with 9 plug-and-play game templates |
| | 4 Blindfolds |
| | 2 Drawstring Bags for offsite sessions |
Combined with your own creative approach and unique training style, the Empathy Toy has everything you need to impress your clients and deliver highly impactful workshops. Each kit comes with our comprehensive guidebook, which includes information on how to use the toy to explore a wide range of themes. The Empathy Toy also has benefits for players no matter their role or career stage; everyone from interns to C-Suite executives can participate in the rich discussions, and have fun too!
Hear it from others like you
"A tremendously versatile tool for personal and organizational development [...] help in the development of empathy, but also [...] a catalyst for deep discussions on communication, team dynamics, problem solving, and a wide variety of other issues facilitators may wish to highlight."
Drew, Facilitator
"Since adding The Empathy Toy to our on-boarding agenda, we have found that these teams have more success working through challenges together and can better support our volunteers and stakeholders."
Allison, Director
"An enlightening experience that challenges preconceived notions and opens one-self to new perceptions."
Maryn, Senior Manager
Our Story
Find out more about Twenty One Toys & the Learning Revolution. Learn why Toys are the new textbooks.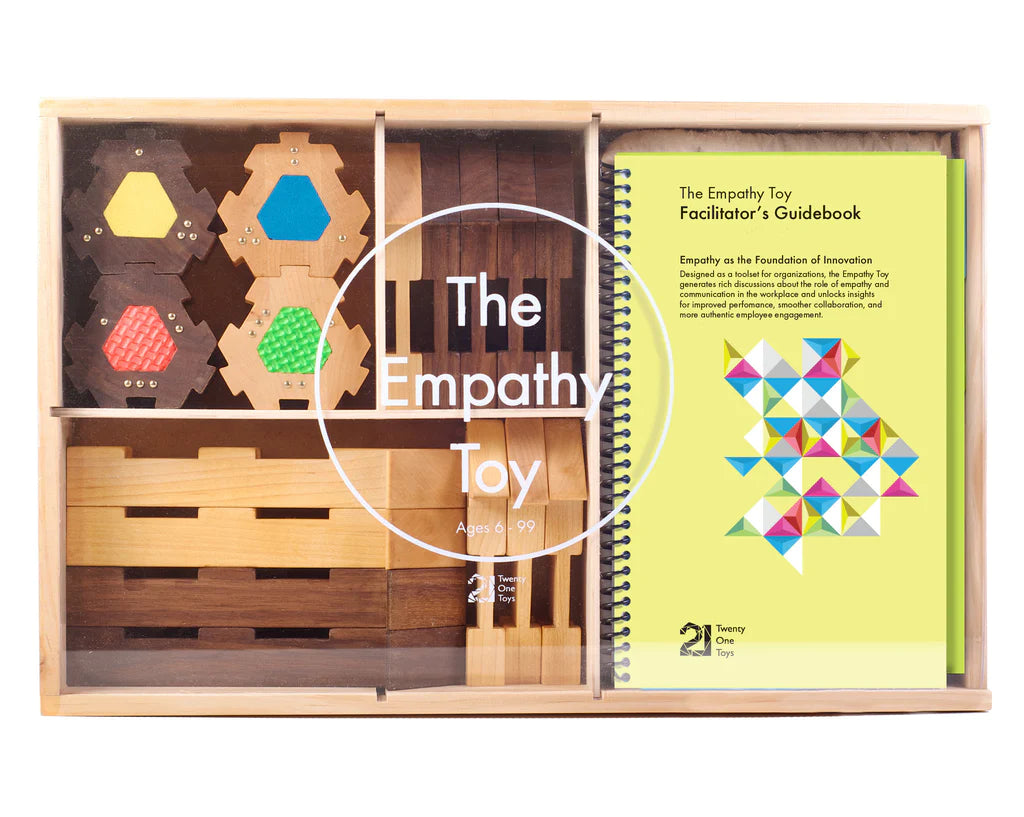 Facilitator's Kit
Lovingly referred to as "facilitation in a box", our Facilitator's Kit comes with detailed materials that, when combined with your own creative approach, generate rich discussions about the role of empathy and communication in the workplace.
$349.00 USD
BUY NOW
Absolutely! Your expertise as a facilitator is one of your greatest strengths. Combined with your unique facilitation style and experience, the Empathy Toy will help you to bring out insights about collaboration and communication in a tangible way.
One Empathy Toy Facilitator's Kit is good for up to 20 players. For a more high-touch experience, you may want to purchase one Empathy Toy Facilitator's Kit for every 10-16 players.
All kits include 2 toy sets (20 pieces), a Facilitator's Guidebook, a Ways to Play map with 9 plug-and-play game templates, 4 blindfolds, and 2 drawstring bags for organization and portability.
Our toys ship from Ontario, Canada, and we ship every weekday except holidays.
We ship our toys almost anywhere in the world! Once your order has shipped, you'll be provided with a tracking number so that you can follow your toy on its journey.
If you're ordering toys from outside of Canada, please note that your order may be subject to import duties and taxes, which vary by country. You will be responsible for paying any of these fees, which will be billed to you by UPS.
If you have questions about shipping, please fill out this form and a member of our team will be in touch.
Every Empathy Toy Facilitator's Kit comes with a guidebook that has everything you need to start playing right out of the box! We're currently updating our training offerings but in the meantime, you can get playing as soon as your toy is delivered.
Ready to make an impact through the magic of play?
Join our list and a vibrant community fostering resilience, collaboration, and creativity through the joy of play. It's time to revolutionize learning!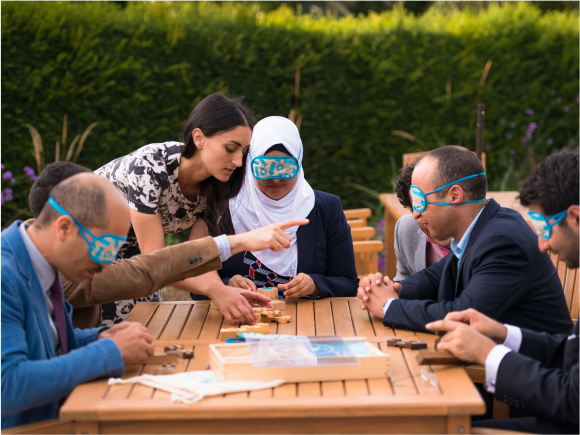 Teaching empathy should be easier
Join our community in starting more conversations about empathy and start changing the world of work, one workshop at a time. 
START NOW