To our amazing community,
Our planet is rapidly changing and we've seen the global effects, from record-breaking heat waves to wildfires and drought. At Twenty One Toys, we're pleased the world is adopting more responsible green policies. We're committed to responsible manufacturing; the people and factories we choose to work with are a reflection of our values, and our dedication to set a good example for the future — from empathy, to social responsibility, and beyond.
When we began the adventure of mass manufacturing the Empathy Toy in 2014, we were lucky to partner with a family-run factory overseas that has been making beautiful wooden products for decades. Like us, they value fair wages, ethical labour practices, and responsible manufacturing. That partnership was made possible by Spin Master Toys, who gave us one of our first awards, the Spin Master Innovation Fund. We've been working together with this family-run business to produce our toys ever since.
Because the manufacturing landscape is changing for the better to meet our planet's needs, our costs went up by 30% this year. It's likely costs will continue to rise over the coming months and years. We aren't interested in cutting corners, compromising on quality, or working with factories that don't reflect our values. So, we have two important updates to share with you:
Here are some important details about these changes:
Our prices are changing, but will soon include new online resources
We're introducing new pricing for Empathy Toy Facilitator's Kits:
As of September 21, 2018, the cost of the Empathy Toy Facilitator's Kits will be changing. We want to offer even more value to our facilitators, so the new price will also include access to an online portal at empathytoy.com. We'll be launching this portal in the new year to offer those with an Empathy Toy Facilitator's Kit, complementary (and complimentary) online resources. And since these additional resources don't require physical manufacturing, we'll be increasing our impact without increasing our carbon footprint — a win-win! Sign up for the Twenty One Toys newsletter to be the first to know when we launch these new resources.
We're offering discounts for Empathy Toy Teacher's Kits:
While the price of our Facilitator's Kit is increasing, we want to ensure students are always able to use the Empathy Toy and start developing important 21st-century skills at a young age. With that goal in mind, we're offering an educator's discount to all educators and schools who purchase our toys. To take advantage of this discount, just visit the Empathy Toy Teacher's Kit product page and fill out the form to verify your school or other eligible educational program. Once you're verified, we'll pass on the discount! We're also committed to helping teachers get the most out of the Empathy Toy, so we'll be updating empathytoy.com in the new year with additional resources geared specifically toward educators. You can always sign up for the Twenty One Toys newsletter to be the first to know when we launch new resources.
More is less! We have solutions for bulk orders
If you're a teacher interested in bulk toy orders:
We can help with that! If you're looking to order more than three Empathy Toy Teacher's Kits at a time, just get in touch with us on our contact page and we can offer bulk rates for your toy purchases.
If you're a facilitator or leader within an organization and want to start a toy revolution, you can get access to our Empathy Toy Library by completing Level 1: Empathy Toy™ Training:
If you're a facilitator or a leader within an organization, we now offer even more ways to access the Empathy Toy! You can now rent toys through our Empathy Toy Library. Access to the library is available to anyone after they have completed our Level 1: Empathy Toy™ Training day.
We've seen the power of our toys in teaching crucial skills and sparking important conversations. If you're introducing the Empathy Toy to a small team of less than 20 members, we recommend you use one to three Facilitator's Kits. But if you're looking to introduce the toy within a larger organization, if it will become a key part of your programs and training, or if you're thinking of rebranding your business to feature empathy at its forefront, our Level 1: Empathy Toy™ Training is the best way to get the support you need. It's also the only way to gain access to more toys. Our training will help you better understand how to use the toys in large groups, and you'll receive an official badge upon completion, access to an online portal of helpful resources, full access to our Empathy Toy Library, and — if you're part of an internal facilitation team with an organization — you can become eligible for certification.
The Empathy Toy Library lets you borrow toys for your workshops. But it offers more than that. You can access helpful training resources, including intention cards and a post-workshop dashboard you can share with participants. We developed the Empathy Toy Library to best support our global community of facilitators, but it also helps us further our commitment to responsible manufacturing. We have a team dedicated to repairing and refurbishing our toys so we can reduce even more of our carbon footprint while still spreading empathy far and wide.
We've learned so much about manufacturing from our Empathy Toy and we're excited to continue learning how to grow with our community as we prepare to launch our new Failure Toy.
Until then, as always, thank you for playing along with us.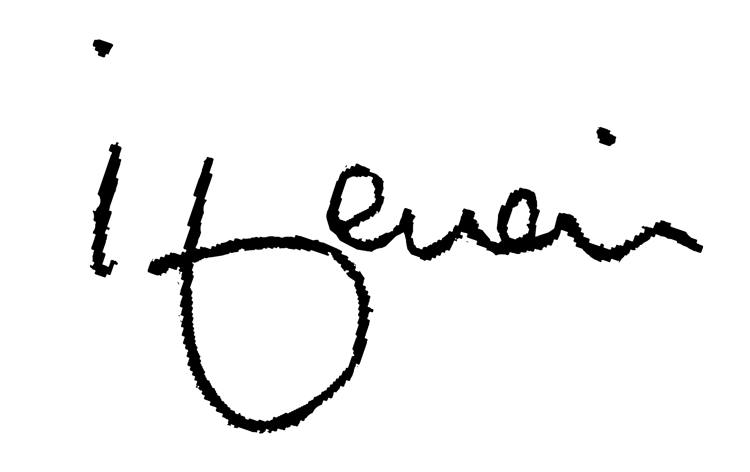 Founder, CEO of Twenty One Toys,
Ilana Ben-Ari (and the rest of the Twenty One Toys team)