When you're building a startup, every year you continue to grow is cause for celebration — and this past year was no exception! So as 2018 comes to a close, we're taking the time to reflect on the last 12 months with gratitude and cheer.
The Empathy Toy™ Library takes off!
Earlier this year, we renewed our commitment to responsible manufacturing. As costs rose within the manufacturing landscape to better meet our planet's needs, we weren't interested in cutting corners, compromising on quality, or working with factories that don't reflect our values. We wanted to show empathy in all of the stages of our business.
Furthering this commitment to responsible manufacturing, we developed the Empathy Toy™ Library – a reserve of more than 500 toys – to better support our global community of facilitators and to reduce our carbon footprint. We have a team dedicated to repairing and refurbishing our toys so that facilitators who have completed Level 1: Empathy Toy™ Training can borrow toys for their workshops all around the world. In it's very first year, we've had toys from the Empathy Toy™ Library held in the hands of thousands of players and shipped as far as Berlin and Amsterdam!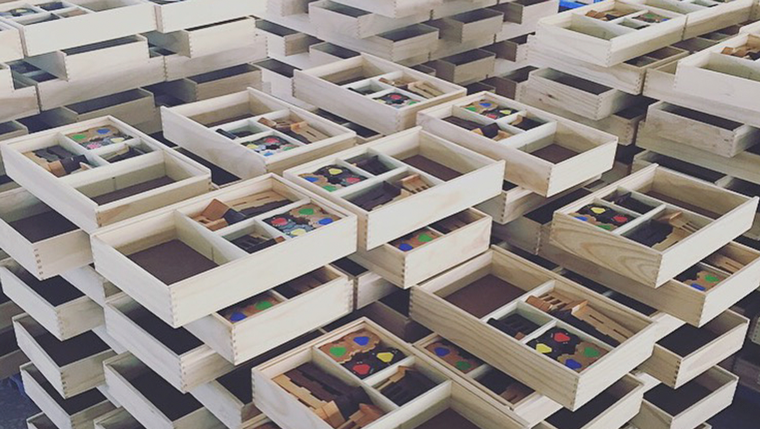 One organization in particular, borrowed nearly 400 toys over the course of the year for internal workshops across Canada, the United States of America, and Europe…
Embedding Empathy into Corporate Leadership
This year saw Twenty One Toys making incredible impacts in law firms, government, insurance agencies, and banks. One multinational bank in particular is training a cohort of internal leaders to bring empathy and failure to life within their organization – to take these abstract ideas and turn them into tangible actions and learning opportunities.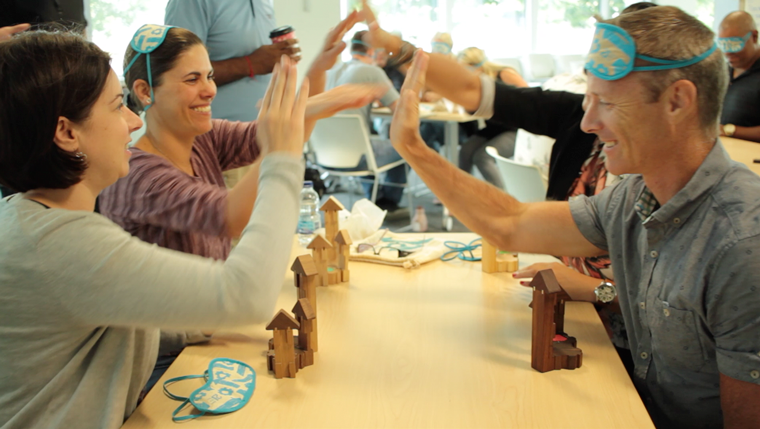 We trained a diverse team of internal changemakers, teaching a cohort of corporate leaders to deliver more than 50 Empathy Toy™ Workshops across their organization, wherein they helped over 1700 of their colleagues refine and apply critical 21st century skills. We're so proud of the impact this bank has had internally by embedding empathy at the heart of their leadership training, and we can't wait to see this impact grow in 2019!
The Empathy Toy™ now in 49 countries – our first in a line of toys for teaching 21st century skills
The Empathy Toy™ is still going strong in the hands of facilitators and educators in 49 countries around the globe! In fact, 2018 found the the Empathy Toy™ starting to be used at 24 new post-secondary schools, including colleges and universities in Ireland, United Kingdom, and Australia. Amazingly, Milwaukee Public Schools (the largest school district in Wisconsin), bought an Empathy Toy™ for every single one of their schools! This exciting growth, and the development of the Failure Toy™, was made possible by our growing team, and a willingness to experiment and learn new things!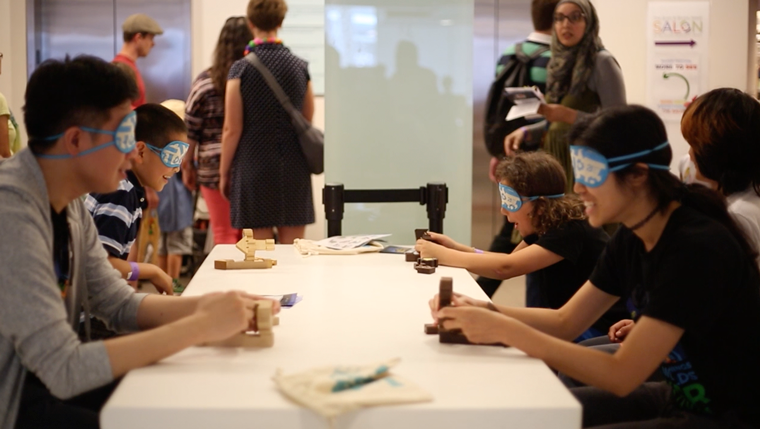 Introducing The Failure Toy™!
2018 was also the year the world got its first look at the eagerly-awaited Failure Toy! For the first time, our founder, Ilana Ben-Ari, wrote publicly about how hard it is to design a toy that teaches failure.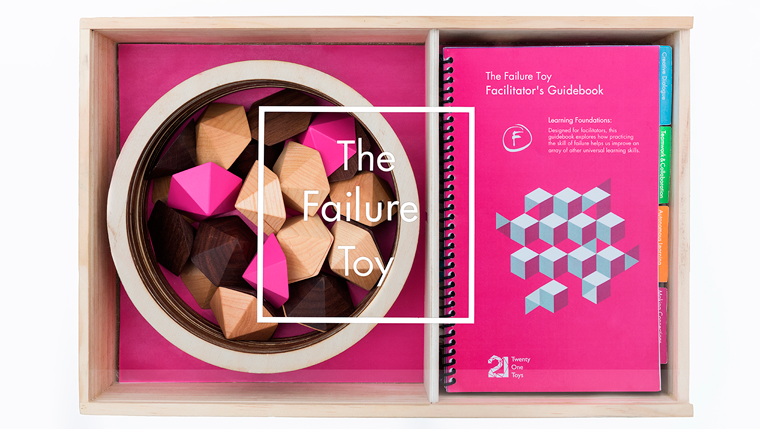 In recent months, select organizations were among the first to explore the challenges and opportunities that come with Failure during exclusive Failure Toy™ Workshops. We can't wait to introduce our second toy for teaching 21st Century skills to our wonderful global community of facilitators and educators, who have already embraced the Empathy Toy™.
We always say that we learn the most from the people who play the Empathy Toy™, and one of our favourite things to learn is all of the different names for the abstract pieces! This year, people played the Empathy Toy™ in at least 12 languages, including Finnish, Korean, and Irish Gaelic. So in the spirit of trying on each others shoes, hyvää uutta vuotta, saehae bog manh-i bad-euseyo, bhliain nua sásta, and Happy New Year!