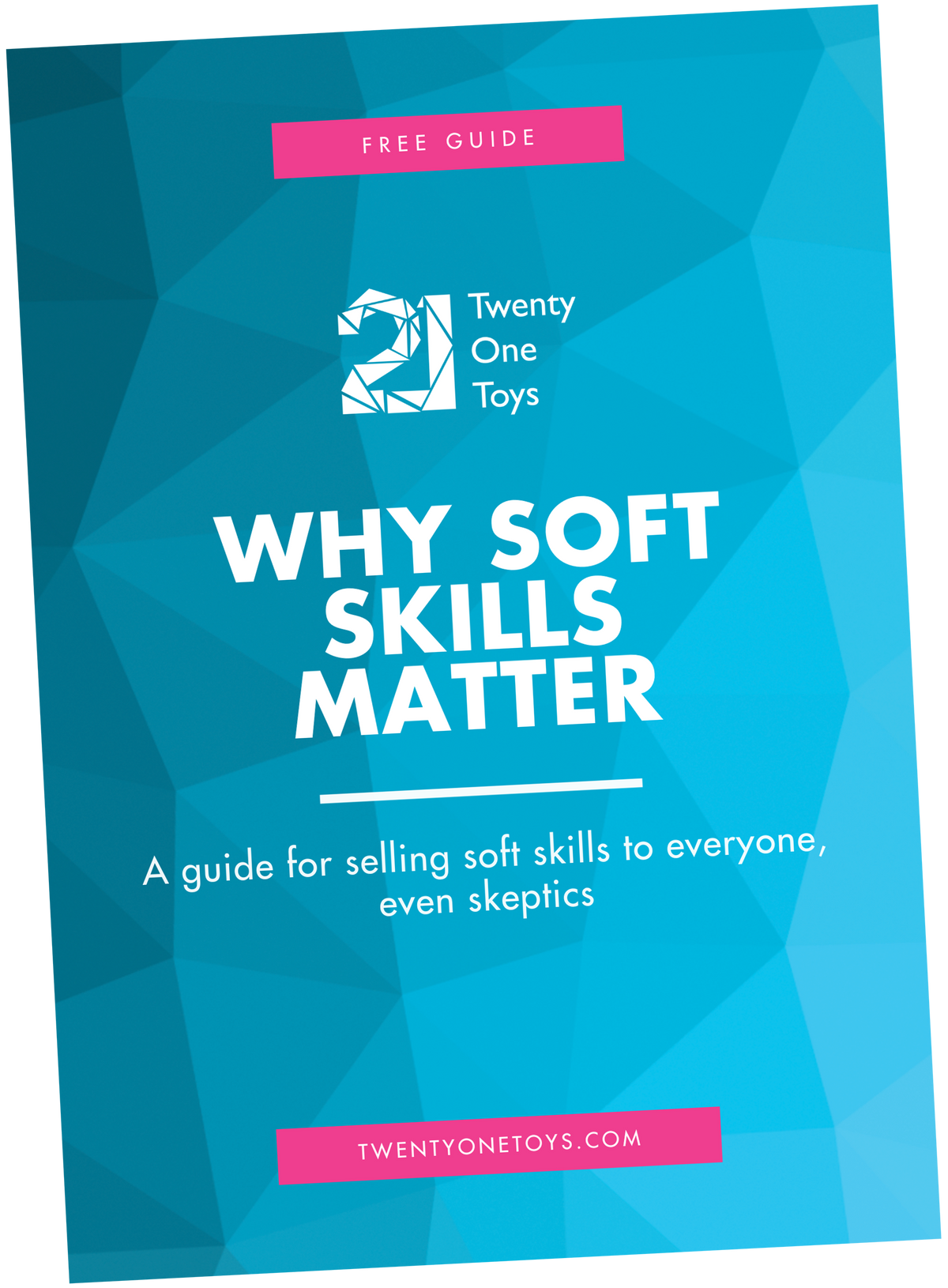 Selling soft skills
A guide for selling empathy training and other soft skills to anyone, including the biggest skeptics.
DOWNLOAD THE FREE GUIDE
If you're challenged with convincing your team or senior management to invest in soft skills training, you're not alone. We've been in those meetings, and so have many leaders in our community, and we've learned a few things that can help make those conversations more successful. We're sharing what we've learned in this new guide!
Take a peek inside
Pitching workshops on soft skills just got easier. We know that convincing decision makers to invest in soft skills training is no walk in the park – the impact might seem hard to measure or they might not see the connection between soft skills and the company's success.
What they might not know is that building skills like empathy across the organization can improve employee engagement, increase productivity, and reduce turnover. Our guide gives you the tools, data, and language you need to demonstrate the value of soft skills and show how a workshop can take the business to the next level.

Data & Trends about Soft Skills

Important Questions to Ask

Resources for You and Your Clients

Ready to Start the Conversation?
What customers are saying about Twenty One Toys
"The Empathy Toy is a powerful tool that allows for play-based learning. What blew me away was the variety of applications for the toy in fostering not only empathy but also collaboration, communication and connection to name a few."
Golnaz G.
"Now more than ever, the world is in need of empathy, resilience and creativity…A mind that stops learning stops growing, thank you for helping me grow and continue the journey of leading with empathy and care."
Heidi S.
"This is one of my favorite tools to use with my clients.Very powerful, funny and easy to use, I can address topics like Empathy, Communication, Feedback, Innovation, Diversity, Collaboration, etc."
Damien R.
Download the Guide
Download this guide on how to get organizations to invest in the most important skills of the 21st century. Making a change in the world starts with convincing those in charge why change needs to start now. Learn how to make that change today.